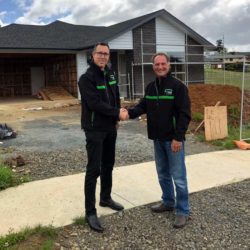 Are you a skilled builder who is keen to get off the tools and progress in your career, but you're always too busy and can't seem to find the time to work on your business?
Starting your own building business is an exciting endeavour, but it can also be overwhelming and full of challenges. Most of our Stroud builders have been, just like you, trying to do it all themselves only to end up exhausted and stuck in the same spot.
Why is this such a common outlook for builders in New Zealand?
The problem
If you're a chippy in New Zealand with consistent work coming in, but you're acting as a one-person band, you're hardly making any progress in your business. Not only do you have to complete jobs as they come in, you have to find new clients, keep your accounts in order and make sure your business runs smoothly.
With all this to manage it's hard to find the time get 'off the tools' so you can actually grow your business. Many young and ambitious builders are unsure how to transition from tools to office and get the training required to operate a professional new home building firm – all while staying afloat.
What they need is a proven systems in place to get 'a load off' their shoulders and free up some time
Get around the busy and break through to the next level
Most tradies we meet with are very good at what they do, but they're not expected to be an expert at everything. You might be a master builder, but not know the first thing about marketing or lead generation – all important components in a successful renovation business.
This is where a well-established franchisor's experience comes into play.
When you buy a franchise, you buy a complete method of doing business. At Stroud Homes we provide our franchise developed systems to manage every angle of a building business, with reporting to ensure educated and calculated decisions are being made. Becoming a Stroud Homes franchisee allow our builders access to systems and support to get them off the tools and successfully start developing a building business. With Stroud Homes you're not only getting the best software, but also the best trained people who know how to use it in the best way and get the most out of it.
Stroud Homes is using a reputable business formula for its franchisees, providing them with the support and expertise needed to maneuver all aspects of a prosperous building franchise, including a team of professionals who are fully dedicated to seeing you and your business prosper.
Get a dedicated support team around you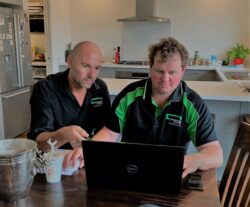 Do you have a builder's license but no prior experience in running a business? To us at Stroud Homes, it's crazy how many set out in the business without mentors, a support team, or anyone flagging faults or oncoming issues. They just simply run their business with the skills they've learnt and hope that they'll do well out of it.
That's not how we run our business. The number one thing that makes Stroud Homes different is our background as a franchise. We know what it feels like to be a franchise and that understanding affects everything we do. As a Stroud Homes building franchisee, you'll be part of a wider business group and have the pleasure to collaborate with successful renovation business owners.
If you're a first-time business owner, owning a renovation franchise will give you the opportunity to ask for advice and guidance from other franchisees. This means that you won't go through the ups and downs of running a building business alone. The value of the support from fellow franchisees who have been through the same trials cannot be underestimated.
We're also builders ourselves, but have spent an equal amount of time in our career studying and learning the art of running a new home building company, which not only delivers a great product, but also ensures the customer receives the best experience along the way. This is achieved through estimating software, construction workflows, online marketing, design range, buying power, and much more.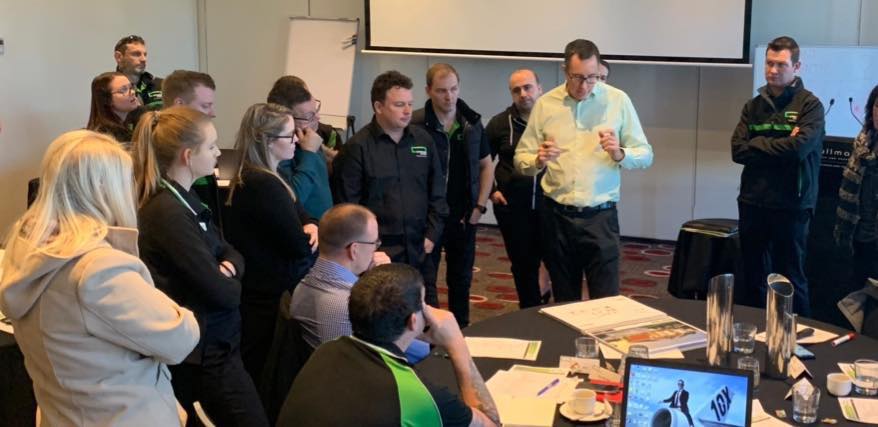 At Stroud Homes, we've found that by combining the experience of local builders around New Zealand , and our experience and coaching with running new home building businesses, we've been able to create success for all involved. This backed with an experienced and driven support team, has seen every franchise we've worked with succeed in many different, challenging, and demanding markets where others have failed.
The advantage of an established brand name
If you are new to the world of business, it's quite understandable you would like to play it safe and adopt a profitable business model with a proven track record of success.
This is exactly what you'll get with a Stroud Homes.
Stroud Homes have managed to establish a strong reputation for making customers happy within the homemaking business in New Zealand and Australia over the past few years.
There is a huge advantage for our franchise owners in being able to leverage off an already established and respected brand name with a well know reputation. This negates the need for huge marketing efforts to increase brand-awareness. Instead, you'll get a considerable head-start with the popularity of the brand and be at equal footing with existing businesses in the New Zealand n market.
We sometimes hear builders worry about the lack of independence in our business model; they're concerned their options are limited when working under an established brand name.
We say that's our strength! With statistics showing 20% of all businesses fail in their first year and around 60% go bust within their first three years, we think it only makes sense to invest in a proven business formula. One of the reasons our Stroud Homes franchisees have been so successful is BECAUSE people are familiar with the brand, not in spite of it.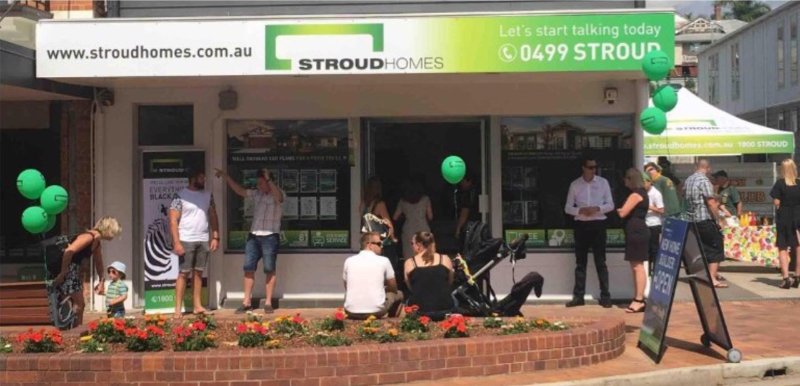 Simply put, in the consumer's mind a franchise service equals the overall company brand and reputation and are more likely to use their products or services than an unknown actor's.
Not only that, as a franchisor Stroud Homes has already fine-tuned procedures and operating systems, made mistakes and corrected them. So rather than starting from scratch and having to do all this yourself, you'll be inheriting a strong business model from the outset.
If you're looking to start a building business and expect to revolutionise everything, franchising might not be for you. At Stroud Homes we do not try to reinvent the wheel. We've done it before and we know what works.
Like to find out more?
If you feel like you're not getting anywhere in your business and are unsure how to get out of the rut you're in – it's time to contact Stroud Homes.
You've seen here how a Stroud Homes franchise business can put you in charge of your future and make your business more resilient to inevitable challenges that face the building industry. If you're ready to take your business to a new level then it's time to talk to us at Stroud Homes.
Call 0800 4 NZ STROUD or message us below to learn more.